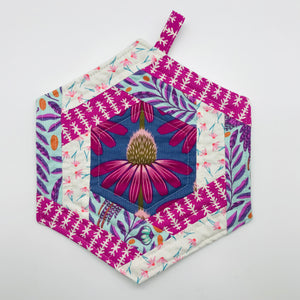 Home Goods
Bring fun quilted items into your home to add to your decor with table runner, trivets and more!
Home Goods
Tote Bags
Handmade tote bags that are perfect for a trip to the grocery store and outdoor markets, visits with friends, a day at the beach and more!
Tote Bags
Zipper Pouches
Super cute handmade zipper pouches. Use them to carry your favorite things in purses, backpacks, luggage, tote bags and more!
Zipper Pouches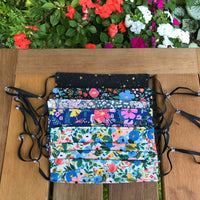 Adjustable Ear Loop Facemasks
These reusable, handmade fabric face masks are made using tightly woven quilting-weight cotton fabric and a pleated design to help conform to many different face shapes and make a better seal over the wearers face. 
Not to be used in place of a N95 or KN95 mask. Cloth masks should only be worn in less crowded settings or with a disposable three-ply medical mask.
Ear Loop Face Masks