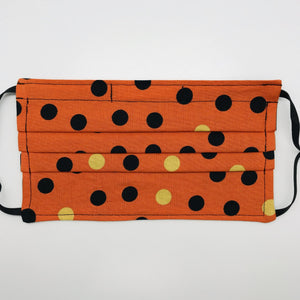 Affordable, reusable, handmade face masks are made with two layers of 100% quilting-weight cotton. The masks are pleated to conform to a variety of face sizes. The adjustable ear loops are made of 1/4' elastic and tightened with a craft bead to make them comfortable to fit a wider range of sizes. The masks also have a bendable aluminum nose piece which helps to make a better seal over the wearers face.
Machine wash and dry after each use.
7"H x 7.5"W
Add a matching kids face mask for fun!